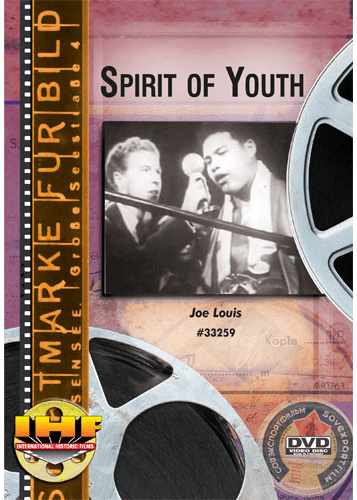 Spirit of Youth DVD (Joe Louis)
Product Description
Joe Louis plays Joe Thomas a black sharecropper from the South who goes North to Detroit to get a job. He finds he has talent in the boxing ring and works hard to become heavyweight champion.
Directed by Harry Fraser, starring: Joe Louis, Mantan Moreland and Clarence Muse.
USA, 1938, B&W, 66 minutes.
NTSC Region 0 encoding (Entire World)