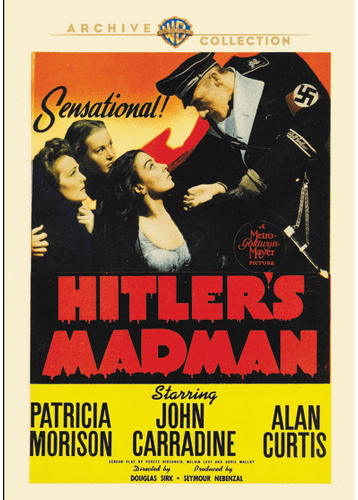 Hitler's Madmen DVD (Douglas Sirk)
Product Description
Parachuting near the occupied village of Lidice, Czech soldier Karel Vavra (Curtis) recruits saboteurs in the fight against the Nazis. Determined to end the resistance, Reich Protector Reinhard Heydrich (Carradine) murders priests, closes schools and forces the female students to "entertain" German soldiers. Incensed by the atrocities, Vavra and the partisans plot to assassinate Heydrich; a superior B-movie that captures the harrowing events that took place in Lidice on June 10, 1942.
Directed by Douglas Sirk.
USA, 1943, B&W, 84 minutes.
NTSC Region 0 encoding (Entire World)